N e w s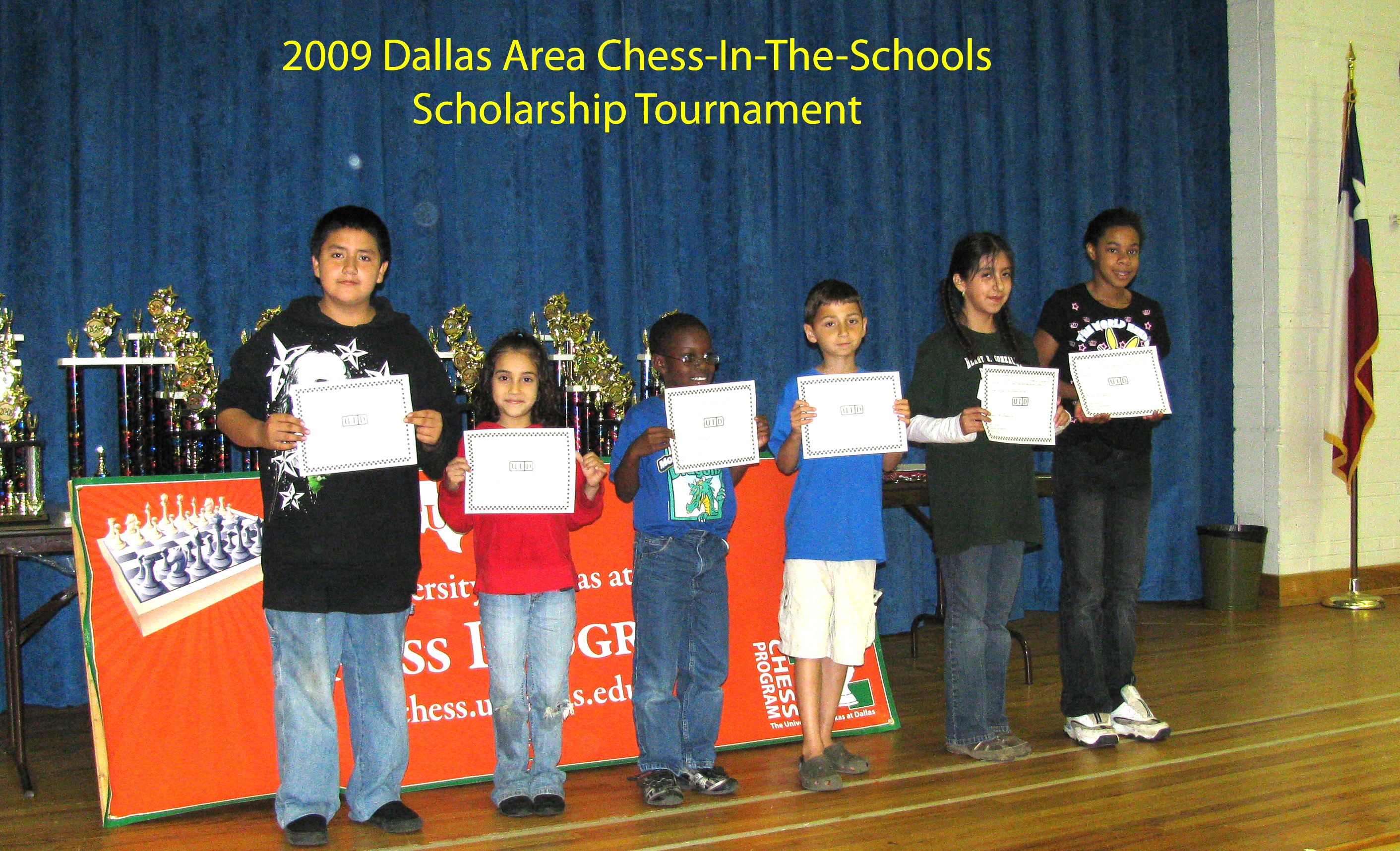 Scholarship to: 2009
Juaquin Villegas- Dallas Area Chess-in-the-Schools Championship.
Congratulations Juaquin! Juaquin is a 5th grader at James Hogg Professional Learning Community
Name School Grade
Angelina Nieves HOGG 1
Tomisin Ogunfunmi DEALEY 2
Andrew Small DEALEY 3
Maria De Leon GONZAL 4
Juaquin Villegas HOGG 5
Kristin Raveneau DEALEY 6
---
Eduardo Aranda,
a 6th grader at Sudie Williams Elementary, won a recognition scholarship to UTD in the 13th Annual DACIS 6th Grade Chess Tournament.
---
Zaire Bradley from Sudie Williams Elementary wins the 12th Annual DACIS 6th Grade Chess Tournament and wins a Scholarship to UTD!
John Blesson won the 12th Annual DACIS tournament held May 1, 2004
Congratulations John!
DACIS Needs Help!
Please volunteer time or money.
DACIS teaches chess to inner city kids. We think it helps their grades and their self esteem. However we are lacking instructors. Anyone who wishes to teach chess in a DISD school, please contact Donna Szumilla. Note: both volunteer and paid instructors are needed.
In order to pay the instructors, DACIS is asking for your help. We are a 501(C)3 organization. All donations are tax deductible. We appreciate any support that you can give us.
Please send donations to the following:
Dallas Area Chess In Schools
212 S Cottonwood Blvd Suite A
Richardson, TX 75080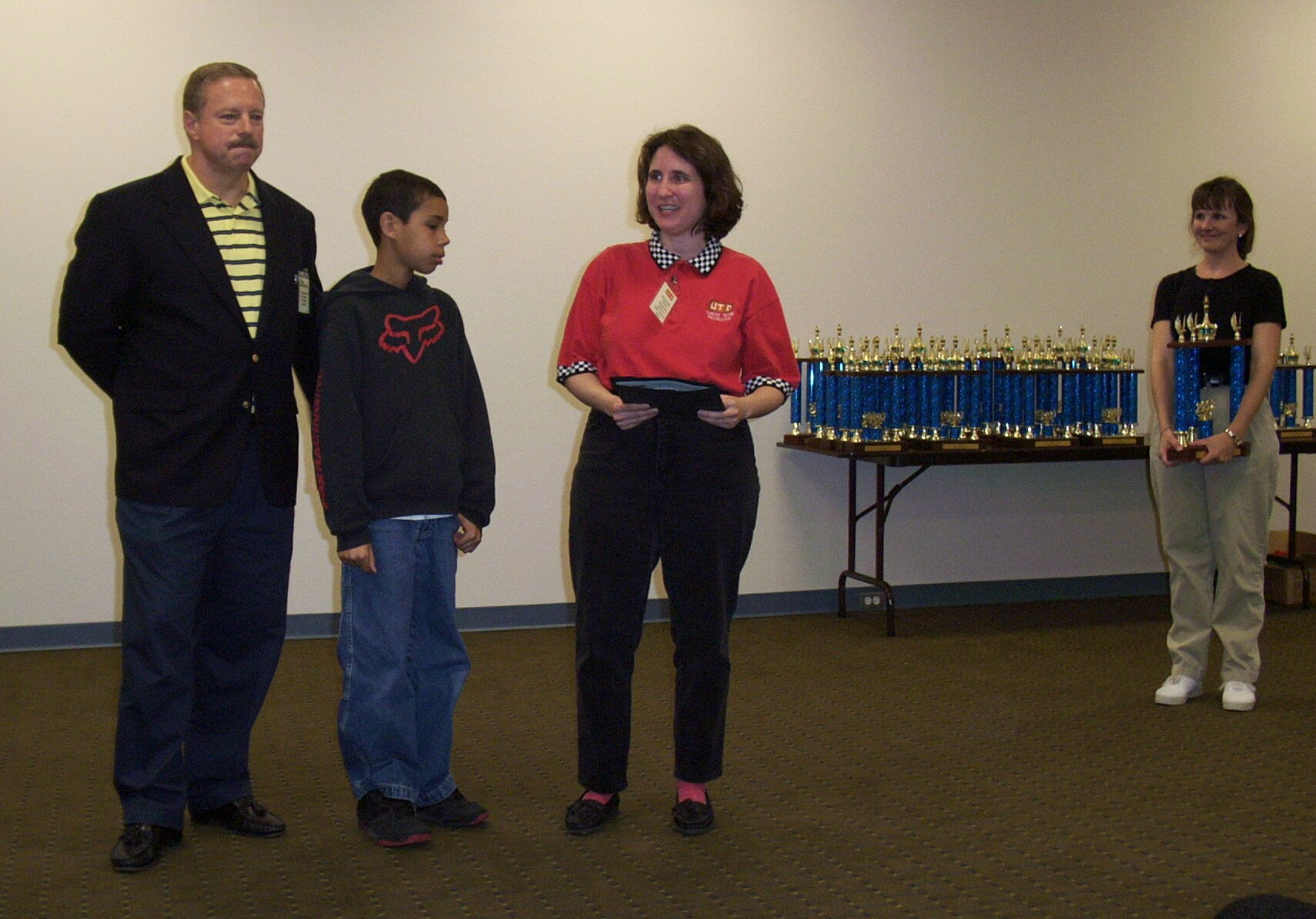 Griffin Taylor won the UTD scholarship at the
11th Annual DACIS Tournament held April 5, 2003
sponsored by DACIS, U of Texas at Dallas, and Lakewest YMCA.
Final Standings Team Standings
Anthony Haskins from Travis Elementary won a 4 year tuition and fees scholarship (worth around $18,000) to UTD. Congratulations Anthony! Final Standings for 2002 DACIS tournament.
2003-2004 Instructor Orientation